Report from Wednesday 18th December, 2019
After a couple of days touring at Rogers Pass, avalanche hazard was rising and the highway driving sketchiness was getting a bit old. We retreated to Revelstoke Mountain Resort which had received 23cms in 24 hours and 13cms in 12 hours. A further 61cms is forecasted inbounds over the next 3 days.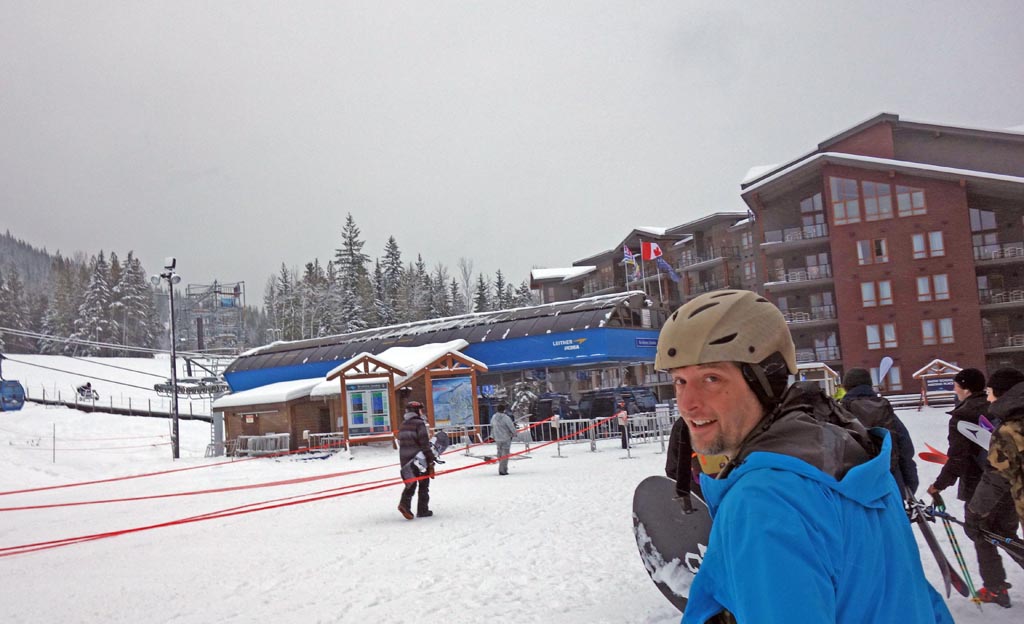 image: Lee Lau – RMR at 9 am.
A half-hour after the first load. Yet the resort is deserted as if attacked by waves of Grizzly Zombies? What gives? Ah, I guess everyone is slaying the mad pow of Whistler!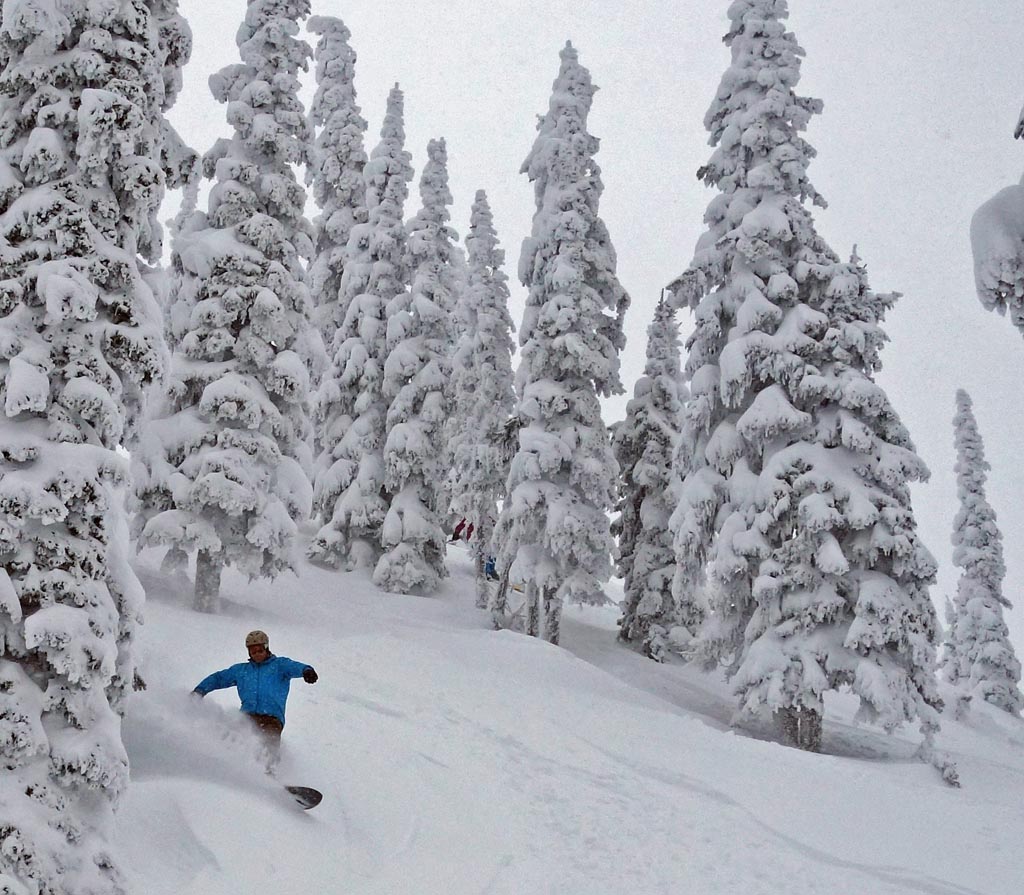 image: Lee Lau – RMR inbounds at 10 am
Meanwhile, things are getting touchy over at Rogers Pass. Surface hoar is now buried under variable depositions of storm snow and is quite reactive.
Good touring is possible still but definitely be a bit more heads up out there and watch for overhead hazards.
Photo Tour: